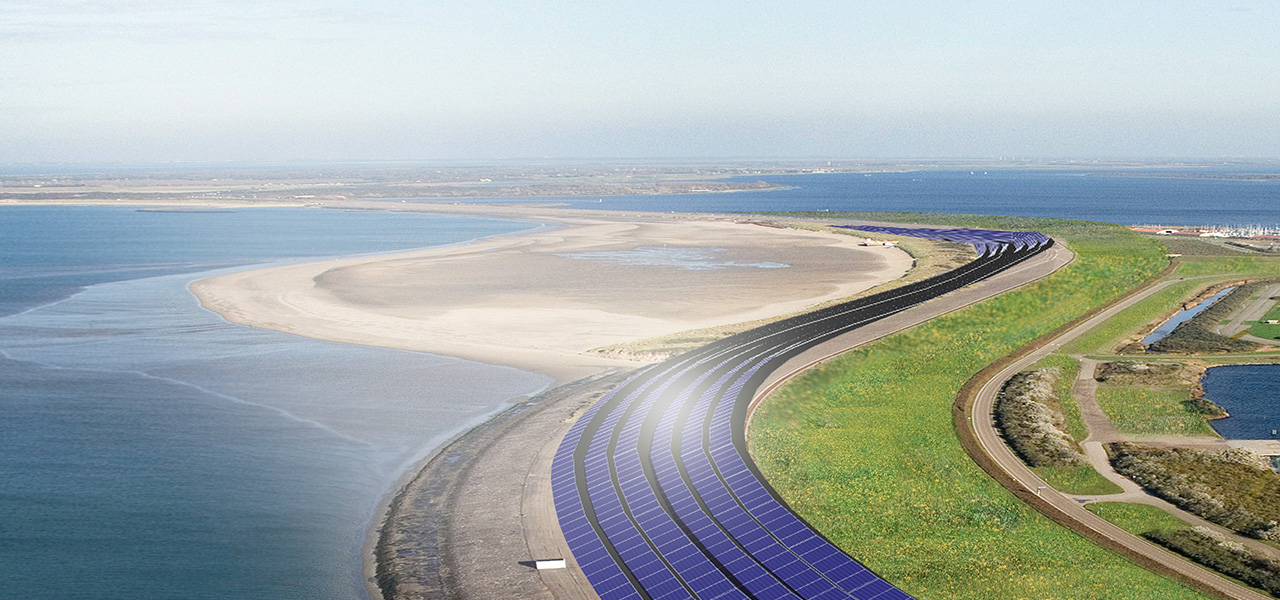 Report 2030
A 100% sustainable energy supply in the Netherlands in 2030. If there´s a will there´s a way!

The Netherlands can transition to a 100% sustainable energy supply within 20 years. This is the conclusion of a new report published by Urgenda, a Dutch organization that promotes sustainability and innovation. In the report 'Energy 100% Sustainable in the Netherlands by 2030', Urgenda outlines five areas in which things can be done differently: the built environment, mobility, food, industry and energy production. According to the report, transitioning to a 100% sustainable energy supply is cheaper and cleaner than staying with fossil fuels, creates 150,000 new jobs, secures a safe energy supply and propels innovation.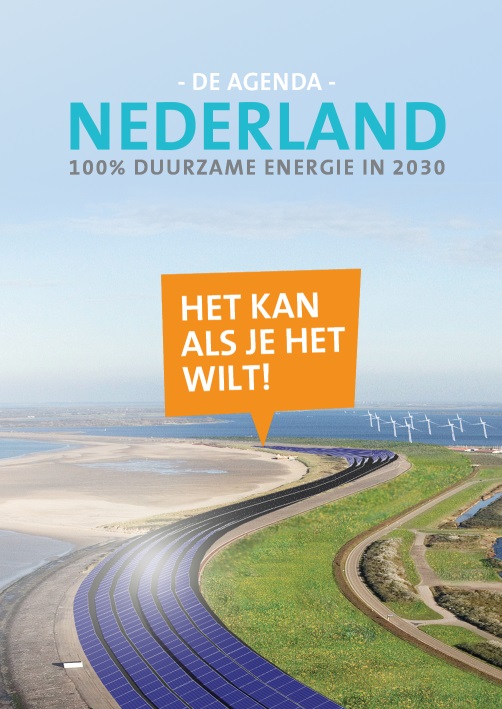 The sustainability agenda provides a step-by-step plan and a cost–benefit analysis for the transition of the Netherlands to a 100% sustainable energy supply within 20 years. The report bases its findings on the Energy Transition Model (Energietransitiemodel) developed by the Dutch organization Quintel Intelligence, with funding, input and data from energy-related companies including Shell, GasTerra and electricity grid operators. Using this model, an analysis has been made of what needs to happen to accomplish a 100% sustainable energy supply and which dilemmas such a transition creates. The starting point and perspective of the agenda is to create a reliable and affordable energy system in 2030 that fully phases out the use of oil, coal and natural gas and thus has zero CO2 emissions. Marjan Minnesma, director of Urgenda: 'It is entirely possible, and there are no technical barriers. All we need is the will to get there.'
Everyone participates
The agenda contained in the report is not a merely a wish list aimed at the Dutch government. It is a mandate directed at all of Dutch society, to which everyone will have to contribute. Private individuals will have to make investments in their own homes, so that all residences will be climate-neutral by 2030. People will start sharing cars and will trade in their diesel or gasoline vehicles for electric vehicles. Companies will have to cut their energy use by 2% every year starting immediately. Energy-saving investments in the built environment will have to be made, and the vehicle fleet will have to go electric. Heavier transport will switch to bio-LNG or bio-CNG, and in the agricultural sector, 75% of all greenhouses will switch to geothermal energy in combination with other sustainable energy sources.

50% energy savings
The energy-saving measures proposed in the report will result in a 50% reduction in energy demand. The remaining energy demand will be satisfied primarily by solar and wind energy. Using new technologies, the use of biomass as fuel could be phased out over the longer term. In developing the 100% sustainable scenario, Urgenda used very conservative assumptions that did not include the introduction of these new technologies. Given the fact that new technologies will arise, the goals of the agenda could be achieved even faster. Marjan Minnesma: 'A sustainable energy supply means that we take matters into our own hands and do not become dependent on other countries once our own supply of cheap natural gas runs out in approximately 20 years.'

150,000 new jobs
According to the Urgenda report, building a sustainable energy supply will create 150,000 new jobs, mainly in the construction sector, and it will spur innovation. Moreover, a 100% sustainable energy supply in 2030 would be cheaper than staying with fossil fuel. Marjan Minnesma: 'We all need to start acting now – people, companies and the government alike. Agenda in Latin stands for 'things to be done'. This vision, this action plan is thus also an urgent agenda. It shows that everyone can contribute and calls on people to make their own agenda. We cannot do this on our own, but together we are able to build a new economy with new professions and new jobs, all running on 100% sustainable energy.'

We are working hard on an English translating of the Report, which is expected to become available in the course of this spring. The Dutch version of the Report can be downloaded at: www.urgenda.nl/visie/rapport-2030/